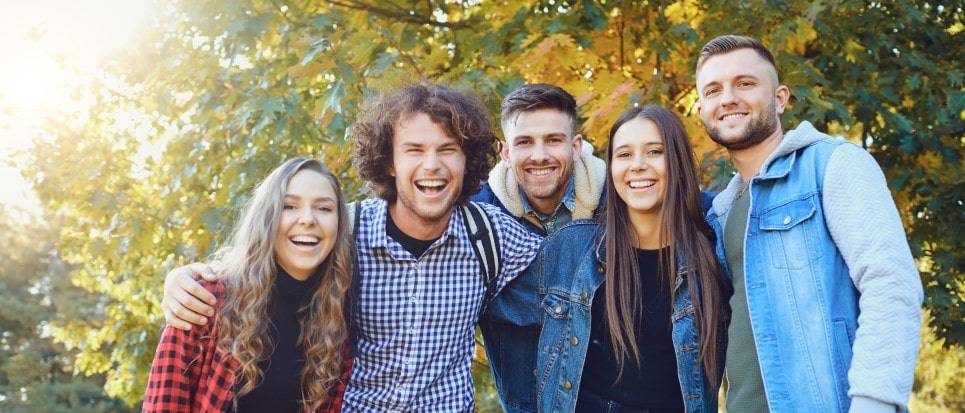 What Happens During a Root Canal?
The words "root canal" may fill you with dread. But the truth is that a lot of patients experience relief after getting a root canal because it allows our Muskegon dentist to remove any infection inside the tooth. Root canal therapy also helps save a tooth from needing extraction.
That being said, you may experience less anxiety about your upcoming appointment if you know what to expect.
Here's what happens during a root canal treatment.
Symptom Evaluation
If you're experiencing any dental pain or discomfort, it's important that you call our office as soon as possible to schedule an appointment. During the call, we'll ask you about your symptoms and the level of pain you're experiencing. This will help us determine your next steps.
You may need a root canal if you're experiencing:
Severe toothache
Prolonged sensitivity to heat and cold
Tooth is painful to the touch
Tooth pain while eating
Your tooth turns dark gray
Pimple on the gums
Swollen, tender gums
Call our office today if you're experiencing any of the above symptoms. These are all signs you may need a root canal.
Examination
During your appointment, Dr. Jones will examine your teeth and gums. He'll also ask you about your symptoms and take X-rays. All this information will help him diagnose and develop a treatment plan to restore your oral health.
If the innermost layer of your tooth is infected, Dr. Jones may recommend a root canal so you can avoid needing a dental extraction. The sooner we act, the more likely we'll be able to save the tooth.
Anesthesia and Tooth Prep
Your comfort is always our priority. For a root canal, Dr. Jones will inject a local anesthetic into the gums by the abscessed tooth. You'll feel a small pinch as Dr. Jones injects the anesthetic, but this sensation will quickly give way to numbness. Once you're numb and comfortable, Dr. Jones will start the root canal procedure.
We may place a rubber sheet around your tooth to keep it isolated, clean, and free of saliva during the procedure.
Infection Removal
First, Dr. Jones will create a small opening at the top of your tooth. Next, he'll use small dental instruments of increasing size to remove the infected dental pulp and clean the inside of your tooth. He'll also remove any infection from your tooth roots.
Once the inside of your tooth is cleaned and sanitized, Dr. Jones will seal the root canals with an adhesive cement and fill the inner chamber of your tooth with a rubber-like material called gutta-percha.
Dental Crown
To restore your tooth, we'll need to create and place a dental crown. After
, Dr. Jones will take impressions of your teeth and a crown will be made.
Our dentist will also use a shade guide to select the best color of ceramic.
Dental Crown Placement
Once your crown is ready, Dr. Jones will place it over your tooth to ensure it's the proper size, shape, and shade. That way, your new crown will look natural and blend in with the rest of your teeth. Next, Dr. Jones will bond the
to your tooth and check your bite. The result is a tooth that looks and feels healthy and strong.
Request an Appointment with Dr. Jones
Dr. Bruce Jones is an experienced dentist in Muskegon, Michigan. He's also accepting new patients and would be more than happy to welcome you to our practice. To request an appointment, please call Bruce G. Jones Dentistry at (231) 780-5158. You may also fill out our online contact form and someone from our team will reach out to you soon.