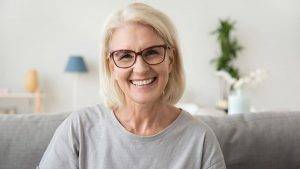 The goal of cosmetic dentistry is to improve the appearance of your teeth so you can smile with confidence. Our cosmetic dentist in Muskegon, MI, would be more than happy to help you explore your options for treatment. But first, you'll need to schedule a consultation.
To schedule your appointment, please call the dental office of Bruce Jones DDS at (231) 780-5158. To learn more about our , please feel free to click on the links below.
Do you ever feel self-conscious of stained or discolored teeth? If so, please know that you're not alone. One of our most popular cosmetic services is teeth whitening. Teeth whitening not only brightens your smile but can help you feel more self-confidence.
Dental bonding is a cosmetic procedure that restores minor damage and improves the appearance of a front tooth. Our dentist may also recommend cosmetic bonding to fill small gaps between front teeth.
Our cosmetic dentist may recommend
with small chips, cracks, stains, or other minor imperfections. Porcelain veneers may also be used to close small gaps between teeth or to improve the appearance of a misshapen tooth.