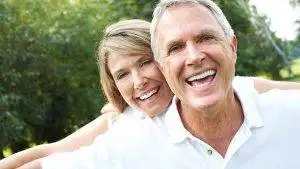 Our dentist in Muskegon, MI, has both the qualifications and experience to provide services for oral surgery. Dr. Jones is also accepting new patients and would be more than happy to welcome both you and your family to our practice.
To request an appointment, please call the dental office of Bruce Jones DDS at (231) 780-5158. To learn more about our surgical services, please feel free to click on any of the links below.
Our dentist will do everything in his power to save a tooth. But sometimes a tooth will be too fractured, infected, or decayed to salvage. Under these circumstances, our dentist may recommend
as a last resort.
If you have a "gummy smile," crown lengthening can help. During a
, our dentist will remove excess gum tissue. This exposes more tooth structure above the gum line to give you the appearance of longer teeth.