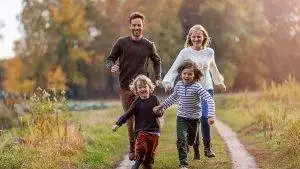 The goal of preventive dentistry is to help you avoid cavities, gum disease, and other oral health conditions. As such, it's important that you see our dentist at least every 6 months for preventive care.
Brushing and flossing at home are wonderful habits but they only do so much to protect your oral health. You'll also need to see a dentist so we can detect any small issues early when they're at their most treatable.
To learn more about our preventive dental services, please feel free to click on any of the links below. You may also call the dental office of Bruce Jones DDS at (231) 780-5158 with any questions you may have. We'd be more than happy to help!
In general, we recommend that our patients receive teeth cleanings and exams every 6 months. This allows us to
so you can maintain good oral health.
Are you prone to getting cavities? If so, ask our dentist if you're a candidate for fluoride treatment. Fluoride helps strengthen your enamel, increasing its resistance to acid attacks from plaque.
Dental sealants are a clear, plastic coating we paint onto the chewing surfaces of back teeth. As the name suggests, they seal out plaque and food particles so it's easier to brush your teeth.
Do you play a contact sport like football or hockey? If so, ask our dentist if you're a candidate for a sports mouth guard. A mouth guard is an oral appliance that prevents trauma to the teeth and gums in the event you're hit in the face.
Do you often wake up with tooth or jaw pain? Does your partner ever hear your teeth squeaking in the middle of the night? If so, you could have a condition called bruxism that causes you to grind and clench your teeth while you sleep.
The earlier we're able to detect throat and mouth cancer, the better the outcome for the patient. That's why our dentist in Muskegon, MI, recommends annual oral cancer screenings.