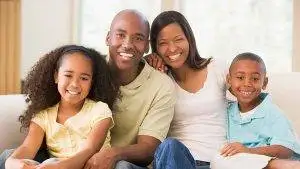 In general, we recommend that our patients receive teeth cleanings and exams every 6 months. This allows us to so you can maintain good oral health.
Plaque is an invisible film of bacteria that sticks to your teeth and gums. If left untreated, it can harden into tartar and cause bad breath, gum disease, and cavities.
Here's what you can expect during teeth cleanings and exams.
Initial Exam By Hygienist
First, one of our hygienists will examine your teeth and gums for any obvious issues. If they detect anything serious, they'll pause the appointment to flag down our dentist. If everything looks relatively healthy, they'll move onto the next step of your cleaning.
Dental X-Rays
We may need to take new dental X-rays depending on how long it's been since your last ones. That way, we'll be able to detect any decay that's not visible to the naked eye. For example, sometimes cavities can form in between teeth. Likewise, we also use digital dental X-rays to check the condition of your jawbone and other underlying structures.
Plaque and Tartar Removal
After we take your X-rays, the hygienist will start to clean your teeth. They'll use a dental instrument to gently scrape away plaque and tartar from the surface of your teeth.
If this step takes a little more time than usual, this may be a reminder for you to brush and floss more often. The more plaque and tartar you have, the longer this step will take.
Tooth Polishing
Next, the hygienist will ask you to select a flavored tooth polish. For example, we typically offer flavors like mint and cinnamon to our patients. Tooth polish has a gritty texture that allows us to clean and polish the surface of your teeth.
Your hygienist will use the polish with a high-powered toothbrush to remove any remaining plaque and tartar. Your teeth will also feel smoother after this step.
Flossing
For the final step of your
, the hygienist will floss to remove any plaque or food particles that could be hiding between teeth. If the hygienist notices any spots of blood on the floss, they'll be sure to pass this information onto our dentist. Sore, bleeding gums are often a sign of gingivitis or periodontitis.
Final Exam By Dentist
Once the hygienist is done cleaning your teeth, they'll send our dentist to perform the final examination. During the exam, the dentist will check your teeth, gums, and any X-rays we may have taken during your appointment. If Dr. Jones detects any issues, he'll create a custom treatment plan to restore your oral health.
Please feel free to ask the dentist any questions you may have during this time. Our ultimate goal is to help our patients maintain healthy smiles for life.
Request an Appointment With Our Muskegon Dentist
Our family dentist in Muskegon, MI, is accepting new patients. As such, we'd be more than happy to welcome you and your family to our dental practice.
Have questions about teeth cleanings and exams? Ready to request an appointment? Please call the dental office of Bruce Jones DDS at (231) 780-5158. You may also fill out our online contact form and someone from our team will reach out to you soon.