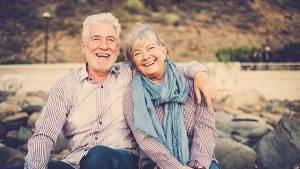 Periodontitis is a serious gum infection, and while we can't cure it completely, we can prevent it from getting worse. If you've been diagnosed with periodontitis, our dentist may recommend scaling and root planing. This will help mitigate your symptoms and reduce your risk of bone and tooth loss.
Here's what else you need to know.
What to Expect During Your Appointment
During scaling and root planing, we remove plaque and tartar below the gumline. Plaque is an invisible film of bacteria that lives inside your mouth. As it consumes sugar, it produces an acid that erodes your enamel and attacks your gums.
If left untreated, plaque will harden into tartar. While you can remove plaque at home by brushing and flossing, only a dental professional will be able to
.
Our dentist uses the Cavitron for . This is a handheld device that uses ultrasonic technology to remove tartar from teeth and gums.
While scaling can be completed by hand, the Cavitron removes tartar in a way that's quick, gentle, and effective.
Signs of Periodontitis
While you can reverse gingivitis by practicing good oral hygiene, the same can't be said of periodontitis. That's why it's important that you schedule an appointment at the first sign that something is wrong with your oral health.
Signs of periodontitis include:
Sore gums
Red gums
Bleeding gums, especially when you floss
Sensitive teeth
Receding gums
Loose teeth
If you recognize any of the above symptoms, don't hesitate to call our office as soon as possible. Our dentist would be more than happy to provide an official diagnosis and create a custom treatment plan to restore your oral health.
Request an Appointment With Us
Interested in scheduling an appointment with our dentist in Muskegon, MI? Please call the dental office of Bruce Jones DDS at (231) 780-5158. You may also fill out our online contact form and someone from our team will reach out to you soon.