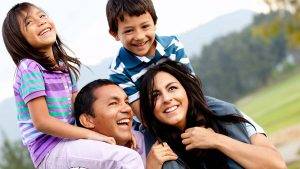 Want to learn if you're a candidate for orthodontics? Schedule an appointment with our dentist in Muskegon, MI. During your consultation, Dr. Jones will be able to help you explore your options so you can achieve the smile of your dreams.
To learn more about our (231) 780-5158. We'd be more than happy to answer any questions you may have.
, please feel free to click on the links below. You may also call the dental office of Bruce Jones DDS at
We offer traditional metal braces to patients of all ages. Metal braces work by exerting constant but gentle pressure on your teeth. Over time, this pressure shifts your teeth into optimal alignment.
Your retainer should be worn as often as instructed. Your teeth have been in active treatment for months or even years. Wearing your retainer is crucial for ensuring that your teeth do not shift back out of their corrected positions.