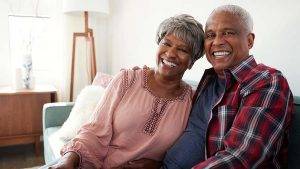 The earlier we're able to detect throat and mouth cancer, the better the outcome for the patient. That's why our dentist in Muskegon, MI, recommends annual oral cancer screenings. Even if you don't have a family history of cancer, it's important that we take every precaution to protect your oral health.
Here's what you need to know.
Risk Factors of Oral Cancer
We always ask our patients to fill out a medical history form. This gives our dentist the information he needs to identify
and other conditions. It also helps him tailor your treatment to your specific needs.
Risk factors of oral cancer include:
Being male
Tobacco use
Excessive alcohol consumption
Excessive sun exposure
Genetic predisposition for oral cancer
Human papillomavirus (HPV)
Gastro-esophageal reflux disease (GERD)
If you have any of these risk factors, be sure to bring them up to our dentist. While some risk factors are out of your control, it's important to remember that your genetics do NOT equal your destiny.
Even if you do have a family history of cancer, you can choose to live your life in a way that lowers your risk. For example, you can choose to stop smoking and to only drink alcohol in moderation. You can also choose to
at our office once a year.
What to Expect at Your Appointment
During your appointment, Dr. Jones will examine the inside of your mouth for any abnormalities that could indicate cancer. For example, one of the symptoms of oral cancer is having red or white patches inside the mouth. He'll also examine your throat, lips, gums, and tongue.
Please let our dentist know if you experience any of the following symptoms:
Pain or difficulty with speaking, swallowing or moving your jaw or tongue
A sensation that something is caught in the back of your throat
Sore throat with no other sinus symptoms
Lumps or swellings in or around your mouth
Drastic weight loss
White or red patches in your mouth
Mouth sores that do not heal
Unexplained ear pain
Unexplained bleeding in your mouth
If you have experienced any of these symptoms for more than a week without improvement, call us immediately for an appointment.
Request an Appointment With Us
Ready to request an appointment with our family dentist in Muskegon, MI? Having questions about getting an oral cancer screening? Please call the dental office of Bruce Jones DDS at (231) 780-5158. You may also fill out our online contact form and someone from our team will reach out to you soon.