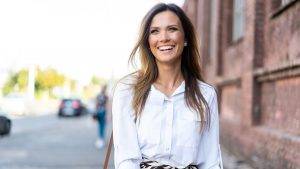 Do you ever feel self-conscious of stained or discolored teeth? If so, please know that you're not alone. One of our most popular cosmetic services is teeth whitening. Teeth whitening not only brightens your smile but can help you feel more self-confidence.
Whether you're on a date or a job interview, your smile says a lot about your personality. Your smile is also one of the first things people notice when they meet you for the first time.
Here's what else you need to know about professional teeth whitening.
Candidates for Teeth Whitening
Professional teeth whitening is perfect for patients who have surface-level stains. For example, you may have slightly yellowed teeth if you drink coffee every day. But teeth whitening won't help you if you have staining that affects the entire structure of the tooth.
For example, in severe cases, porcelain veneers.
gives the teeth a mottled appearance with white and brown stains. Under these circumstances, we may recommend a different procedure, such as
Be sure to also let our dentist know if you have tooth sensitivity of any kind. Sometimes patients may experience temporary sensitivity to heat and cold after teeth whitening.
How to Maintain White Teeth
Continue to practice good oral hygiene at home after your teeth whitening appointment. This means brushing your teeth twice a day for at least two minutes at a time. You should also floss once a day to remove any plaque or food particles that could be hiding between teeth.
We also recommend that you avoid
, such as wine, coffee, and berries. Your smile will thank you!
Request an Appointment With Us
Ready to request an appointment with our teeth whitening dentist in Muskegon, MI? Please call Bruce Jones DDS at (231) 780-5158. You may also fill out our online contact form and someone from our team will reach out to you soon.