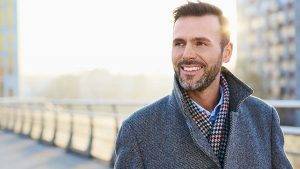 Do you have a small chip or crack in your front tooth? If so, you may be a candidate for dental bonding.
Dental bonding is a cosmetic procedure that restores minor damage and improves the appearance of a front tooth. Our dentist may also recommend cosmetic bonding to fill small gaps between front teeth.
Here's what else you should know about dental bonding.
What to Expect
Dr. Jones will mix composite resin to match the color of your enamel. That way, you won't be able to distinguish between the dental bonding and the rest of the tooth.
Once the mixture is ready, our dentist will roughen the surface of your tooth and apply a special liquid. This will help the composite resin stick to your tooth.
Then, Dr. Jones will mold and shape the composite resin onto the tooth. For the final step, he'll harden the resin in place with an ultraviolet light.
The
takes one appointment, which means that you'll be able to walk out of our office with your new smile.
Aftercare
After your appointment, it's important that you continue to practice good oral hygiene. This means brushing your teeth twice a day for at least two minutes at a time. You should also be flossing once a day to remove any plaque or food particles caught between teeth.
In general, teeth bonding lasts between teeth cleanings and exams.
before needing to be touched up or replaced. The better you take care of your oral hygiene, the longer your dental bonding may last. As such, we recommend that you continue seeing our dentist for your routine
Request an Appointment With Us
Our cosmetic dentist in Muskegon, MI, is accepting new patients. To request an appointment and learn if you're a candidate for teeth bonding, please call the dental office of Bruce Jones DDS at (231) 780-5158. You may also fill out our online contact form and someone from our team will reach out to you soon.