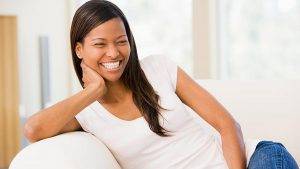 Are you prone to getting cavities? Want to give your teeth an added level of protection from plaque? If so, ask our dentist if you're a candidate for fluoride treatment.
Fluoride helps strengthen your enamel, increasing its resistance to acid attacks from plaque. This helps you avoid cavities in the long run so you can enjoy a healthy, attractive smile.
Fluoride treatment can also be helpful for patients between the ages of 6 months and 16 years. This is when the primary and permanent teeth are developing.
Here's what else you need to know about fluoride treatment.
What to Expect
An teeth cleaning appointment.
is fast, easy, and painless. In fact, we may be able to fit a fluoride treatment into your routine
During the procedure, we'll paint a fluoride varnish onto your teeth with a brush. We'll then ask you to avoid eating or drinking for the next 30 minutes so the fluoride has time to fully soak into your teeth.
Be sure to check your dental insurance coverage before getting a fluoride treatment at our office. In general, insurance companies will cover fluoride for children but not adults. Checking your policy beforehand will help you avoid any surprise out-of-pocket expenses.
Alternatives to In-Office Fluoride Treatment
There are many
. But if you're not interested in an in-office treatment, our dentist can recommend over-the-counter products that contain fluoride like toothpaste and mouth rinse.
Depending on your oral health needs, Dr. Jones can also prescribe a mouth rinse with a higher fluoride concentration than what you'd be able to get over the counter.
Schedule an Appointment With Us
Have questions about preventive dental care? Ready to schedule an appointment with our family dentist in Muskegon, MI? Please call the dental office of Bruce Jones DDS at (231) 780-5158. You may also fill out our online contact form and someone from our team will reach out to you soon.