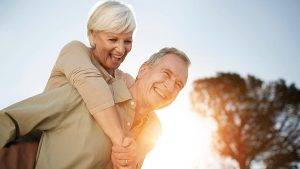 As the name suggests, the goal of restorative dentistry is to restore the full function and appearance of your teeth. Our dentist in Muskegon, MI, is accepting new patients of all ages and would be more than happy to welcome you to our practice.
To learn more about our dental services, please feel free to click on any of the links below. To request an appointment, call the office of Bruce Jones DDS at (231) 780-5158.
Always call our office at the first sign of a toothache. The sooner you call us, the sooner we'll be able to diagnose and treat the source of your pain. Our dentist may recommend composite fillings to restore teeth with small cavities.
A dental bridge is a prosthetic tooth anchored in place by crowns on both sides. Depending on the patient, our dentist may place these crowns on either natural teeth or implants.
Have you recently lost one or more teeth? If so, it's time to schedule an appointment with our family dentist in Muskegon, MI. Dr. Jones will be able to help you explore your
, including dentures.
Dental implants look and feel like natural teeth. This means that you'll be able to enjoy all of your favorite foods without worrying about your new teeth slipping. Dental implants are bonded to the jawbone and provide the ultimate stability while you enjoy your meal.
You may need root canal treatment if a cavity is deep enough to breach the soft tissue inside your tooth. This soft tissue is called "dental pulp" and it contains the tooth's nerve, blood vessels, and connective tissue.
Periodontitis is a serious gum infection, and while we can't cure it completely, we can prevent it from getting worse. If you've been diagnosed with periodontitis, our dentist may recommend scaling and root planing.