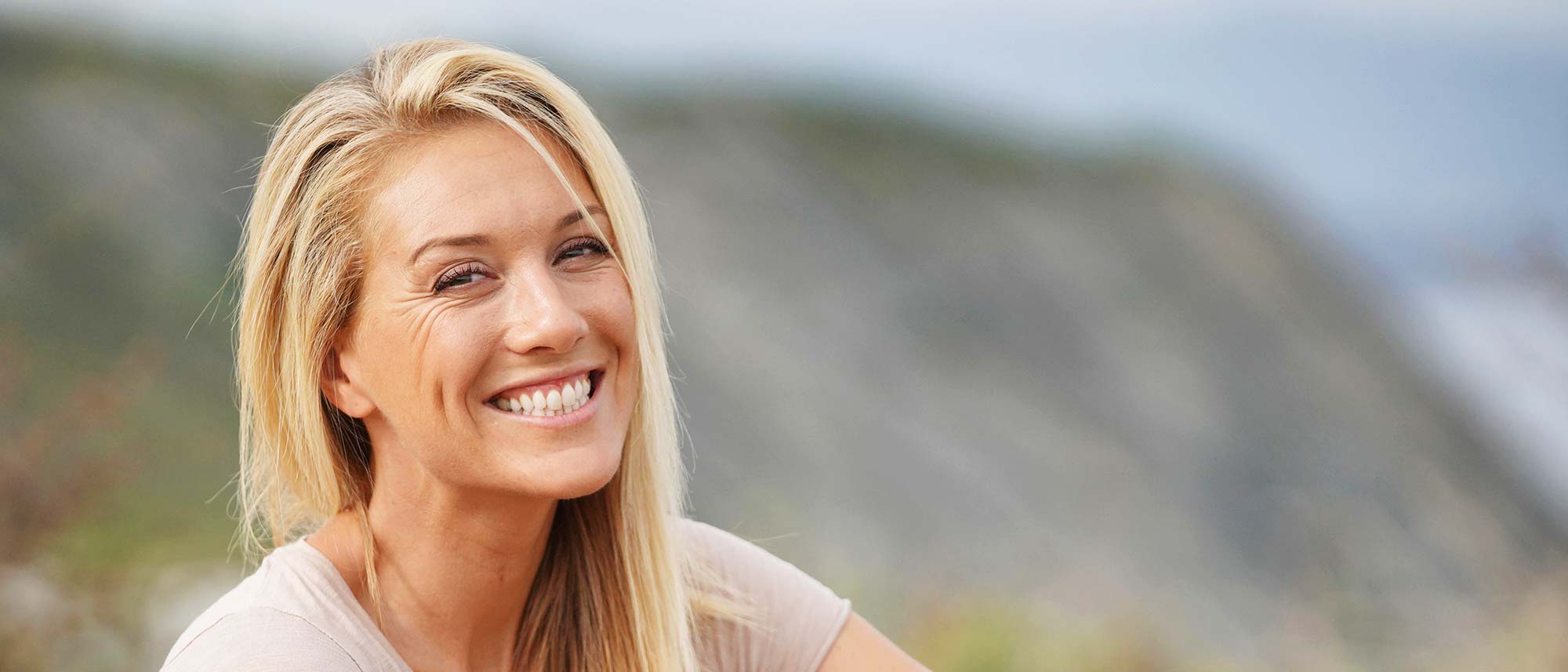 Signs You May Need Root Canal Therapy
If you're experiencing any pain or discomfort, it's important that you call our office as soon as possible. During your appointment, Dr. Jones will examine your teeth, gums, and the X-rays we take during your visit. If he sees that the tooth is abscessed, he may recommend root canal therapy.
To know for sure if you need a root canal, you'll need to schedule an appointment with our office. Our dentist will be able to provide an official diagnosis.
In the meantime, here are the main signs you may need root canal therapy.
Symptoms of an Abscessed Tooth
Our dentist may recommend root canal treatment if a cavity is deep enough to breach the inner chamber of your tooth. This inner chamber is called " " and it contains the nerve, blood vessels, and connective tissue inside the tooth.
Call our dental office immediately if you experience:
Tooth sensitivity to heat and cold
Persistent toothache
Darkening and discoloration of a tooth
Swollen gums
Abscess (pimple) on the gums
Pain when you eat
Pain when you touch your tooth
Chipped or cracked tooth
Loose teeth
If you recognize any of
, it's important that you seek emergency dental care as soon as possible. The sooner you call our office, the sooner our dentist will be able to diagnose and treat the source of your pain.
What to Expect During Root Canal Therapy
First, Dr. Jones will inject a local anesthetic to numb the tooth and surrounding tissue. While you'll feel a small pinch at first, this sensation will quickly give way to numbness.
We may also ask if you'd like laughing gas sedation in addition to the local anesthetic, which provides an extra layer of comfort during the procedure. Laughing gas will also help you relax in the dental chair and help you hold your mouth open for a prolonged period of time.
Once you're numb and comfortable, we may place a rubber sheet around the tooth to keep it dry during the procedure. Next, Dr. Jones will create a small opening at the top of the tooth. He'll then use tiny dental instruments to remove the infected tissue inside the pulp chamber and root canals.
After Dr. Jones removes the infection, he'll clean and sanitize the inside of the tooth. Then, he'll fill the tooth with a rubber-like material called gutta-percha and use dental cement to seal the root canals.
As the final step, Dr. Jones will place a crown over top to restore the full strength and function of your tooth.
Request an Appointment With Us
If you suspect you may need root canal therapy, please call our office as soon as possible. Our dentist in Muskegon, MI, will do everything in his power to save a tooth so you can avoid extraction.
To request an appointment, please feel free to call the dental office of Bruce Jones DDS at (231) 780-5158. For non-emergencies, you may also fill out our online contact form and someone from our team will reach out to you soon.