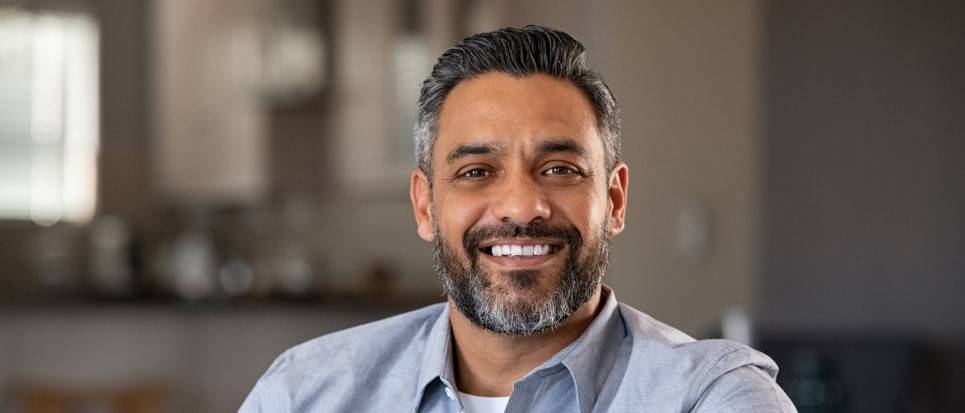 What Are My Tooth Replacement Options?
Have you recently lost one or more teeth? If so, it's time to schedule an appointment with our dentist in Muskegon, Michigan. Dr. Jones offers dental implants and other tooth replacement options to restore your smile. That way, you'll be able to continue eating your favorite foods and speaking with confidence in no time.
Here's what you need to know about your tooth replacement options.
Dental Bridges
A dental bridge is a restoration that consists of a prosthetic tooth anchored in place by a dental crown on both sides. These crowns may be placed on either dental implants or natural teeth.
If you get a bridge supported by natural teeth, one of the downsides is that we'll have to remove enamel from the teeth adjacent to the empty socket. Otherwise, the dental crowns won't be able to fit over top of your teeth.
If you get a bridge supported by
, you won't have to worry about this issue. Instead, you'll be able to preserve as much enamel as possible. An implant-supported bridge can also be a great option for patients who are missing three teeth in a row.
Related: What Happens During the Dental Bridge Procedure? →
Dentures
Depending on the extent of tooth loss, Dr. Jones may recommend either a full or partial denture. For example, you may need a full denture if you're missing most or all of the teeth in the upper and/or lower arch. Likewise, you may need a partial denture if you're only missing a few teeth.
Dentures sit on top of your gums all day. For this reason, you'll need to remove your dentures at night so you can rest your gums. Always submerge your dentures in a glass of water when they're not in your mouth. This will keep them in good condition so they don't dry out, crack, and warp.
Dental Implants
A dental implant is a prosthetic tooth root that's made out of a titanium alloy. This titanium alloy is biocompatible, which allows it to fuse to your jawbone and provide a solid foundation for an abutment and crown. Together, the implant, abutment, and crown give you the full look and function of a natural tooth.
Unlike choose dental implants.
, dental implants are embedded in the jawbone. This gives you the ultimate stability when you eat, smile and laugh. With dentures, any abrupt sudden movement could make them slip. But you'll never have to worry about this inconvenience if you
Dental implants also prevent bone loss in the jaw. Your body is able to detect a missing tooth and will absorb the minerals in your jaw to use elsewhere. While this is incredibly resourceful, it can also lead to bone loss and a condition called facial collapse.
Dental implants exert pressure on the jawbone like a natural tooth root would. This tricks the body into thinking your tooth is still there.
Dental implants are stable and long-lasting. With proper care, dental implants have been known to last for decades. This is much longer than other tooth replacement options.
Request an Appointment with Dr. Jones
Dr. Bruce G. Jones is an experienced family dentist in Muskegon, Michigan. He's also accepting new patients and would be more than happy to help you explore your tooth replacement options. To request an appointment, please call Bruce G. Jones Dentistry at (231) 780-5158. You may also fill out our online contact form and someone from our office will reach out to you soon.